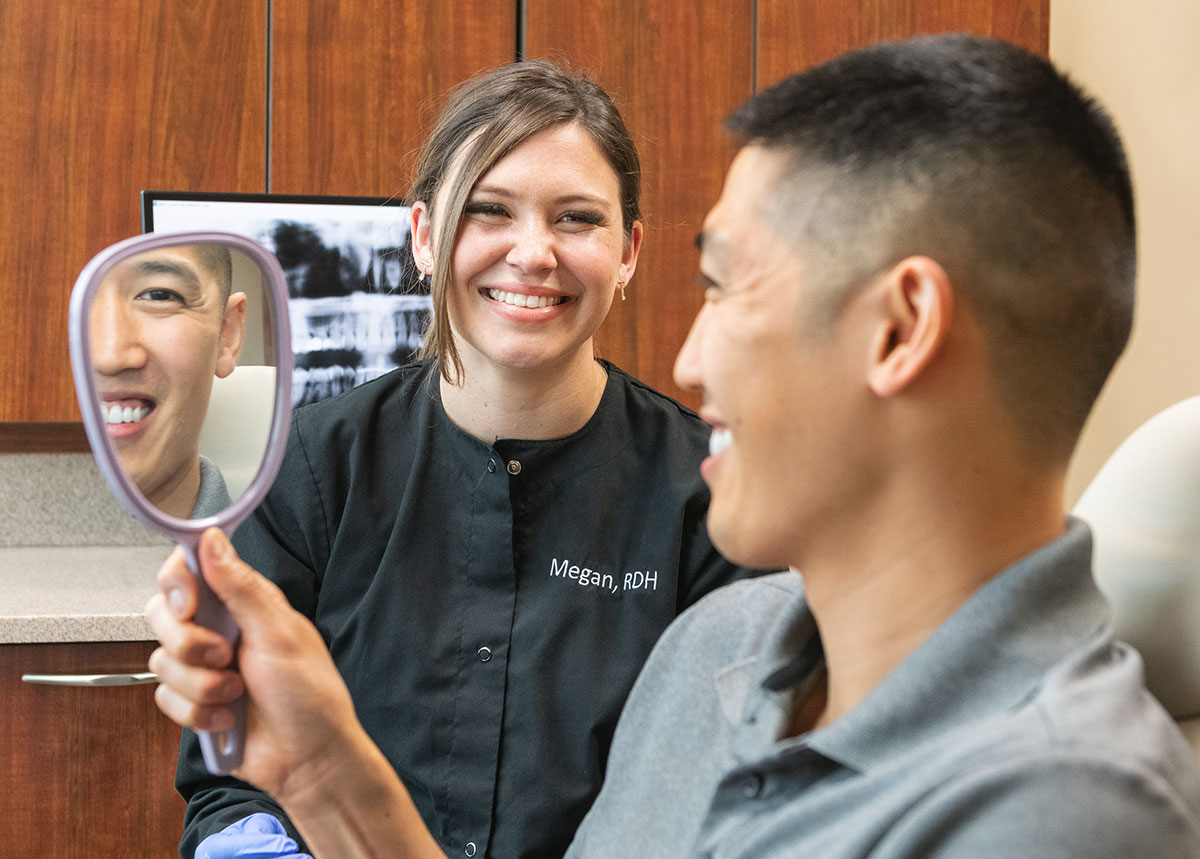 If you've ever looked at your smile in the mirror or a photograph and wished that it was brighter, more even, or more symmetrical, you're not alone. In fact, an entire branch of dentistry is completely dedicated to improving the aesthetic appearance of patients' smiles.
At Steve A. Sato, DDS, we offer a comprehensive list of cosmetic dentistry services designed to help our patients achieve the smiles of their dreams.
Is Cosmetic Dentistry Really All About Looks?
While cosmetic dentistry treatments do aim to enhance the appearance of teeth by correcting imperfections such as misalignment, discoloration, and spacing issues, they also have the potential to improve dental health. Some of these treatments may even be considered restorative dentistry procedures, as they can help restore the form and function of a patient's teeth. Therefore, cosmetic dentistry is not solely about looks, but also about promoting overall oral health.
As a result, many cosmetic dentistry treatments could also be considered restorative dentistry treatments because they can improve our patients' oral health all around.
What Sorts of Concerns Does Cosmetic Dentistry Address?
Cosmetic dentistry can address a variety of dental concerns including:
Crooked teeth
Asymmetrical teeth
Chipped or broken teeth
Misshapen teeth
Missing teeth
Tooth gaps
Visible dental fillings
Discolored or stained teeth
Malocclusion (overbite, underbite, or crossbite)
Generally, cosmetic dentistry treatments improve and enhance the look of your smile. Whether this means whitening teeth, covering or replacing visible fillings, straightening teeth, or recontouring your teeth to create a more balanced look, cosmetic dentistry can help you improve your look with a more attractive smile.
Cosmetic Dentistry Services at Steve A. Sato, DDS
Our dental practice is fully equipped to provide patients with a comprehensive list of cosmetic dentistry services including:
Depending on your smile goals and the current condition of your teeth, Dr. Sato can work with you to determine a treatment plan designed to help you achieve the smile of your dreams. For many patients, smile goals often require an ongoing treatment plan that combines cosmetic dentistry with restorative treatments.
Get the Smile of Your Dreams With a Smile Makeover Consultation
Whether you hope to completely revamp the look of your smile or simply want to whiten your teeth, our team at Steve A. Sato, DDS is here to help.
To learn more about cosmetic dentistry and how it can help you improve the look of your smile, we welcome you to schedule a smile makeover consultation with Dr. Sato.