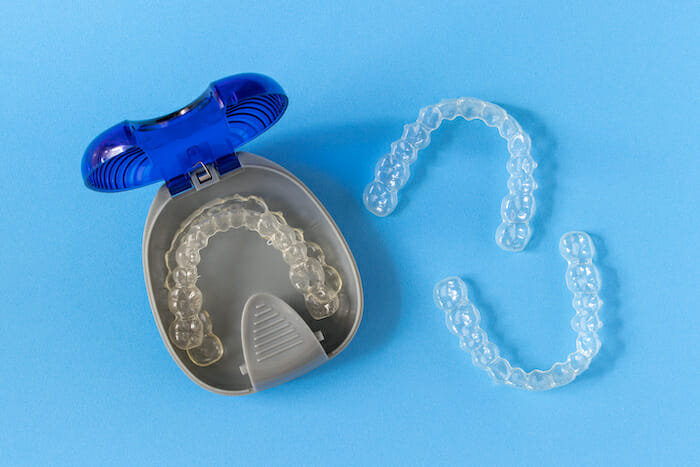 When patients come to Steve A. Sato, DDS with poor bite alignment (malocclusion), oddly spaced teeth, or crooked smiles that they want to correct and straighten, our dentist has the perfect solution — straight teeth in an average of six months with Six Month Smiles.
What Is Six Month Smiles?
Six Month Smiles is a brand of aesthetically pleasing, customizable teeth-straightening products that offers patients two different teeth straightening options: clear aligners or clear braces.
Clear Aligners From Six Month Smiles
Clear aligners straighten a patient's teeth gradually over time with a series of trays. Patients wear each tray for about two weeks before moving their teeth onto the next one in their teeth straightening system.
Clear Braces From Six Month Smiles
Braces from Six Month Smiles work the same way as traditional braces — with brackets and wires — but they feature clear braces and tooth-colored wires that are almost invisible.
How Long Until My Teeth Are Completely Straight?
The total amount of time required for treatment and a straighter smile depends on the distance your teeth need to move to reach the optimal positioning. With Six Month Smiles, the average treatment time is six months.
Why Choose Six Month Smiles Over Traditional Braces?
Patients choose Six Month Smiles over traditional metal braces for several reasons. The biggest benefit of Six Month Smiles over metal braces is that they're nearly invisible. Both the clear aligner trays and braces are made from translucent materials, and the braces feature tooth-colored wires that are barely noticeable. As a result, they offer a more attractive and discreet option for straightening your teeth.
Six Month Smiles products are also more comfortable than metal braces. The softer materials rub less against the soft tissues of your cheeks, lips, and tongue, causing fewer sores and discomfort.
Additionally, clear aligners can be removed at mealtimes and for photographs. Although wearing them as much as possible yields the best results, when patients choose to straighten their teeth with the aligner tray system, they can continue enjoying all the foods they love most without having to worry about damaging their braces or getting anything caught in the wires.
Am I a Candidate for Six Month Smiles?
Treatment with Six Month Smiles is typically recommended for patients who are 16 years of age or older who are tired of living with crooked, oddly spaced, or misaligned teeth.
To find out if your teeth straightening goals can be addressed with Six Month Smiles and to learn how long the process might take for you, we welcome you to schedule an appointment with Dr. Sato today.