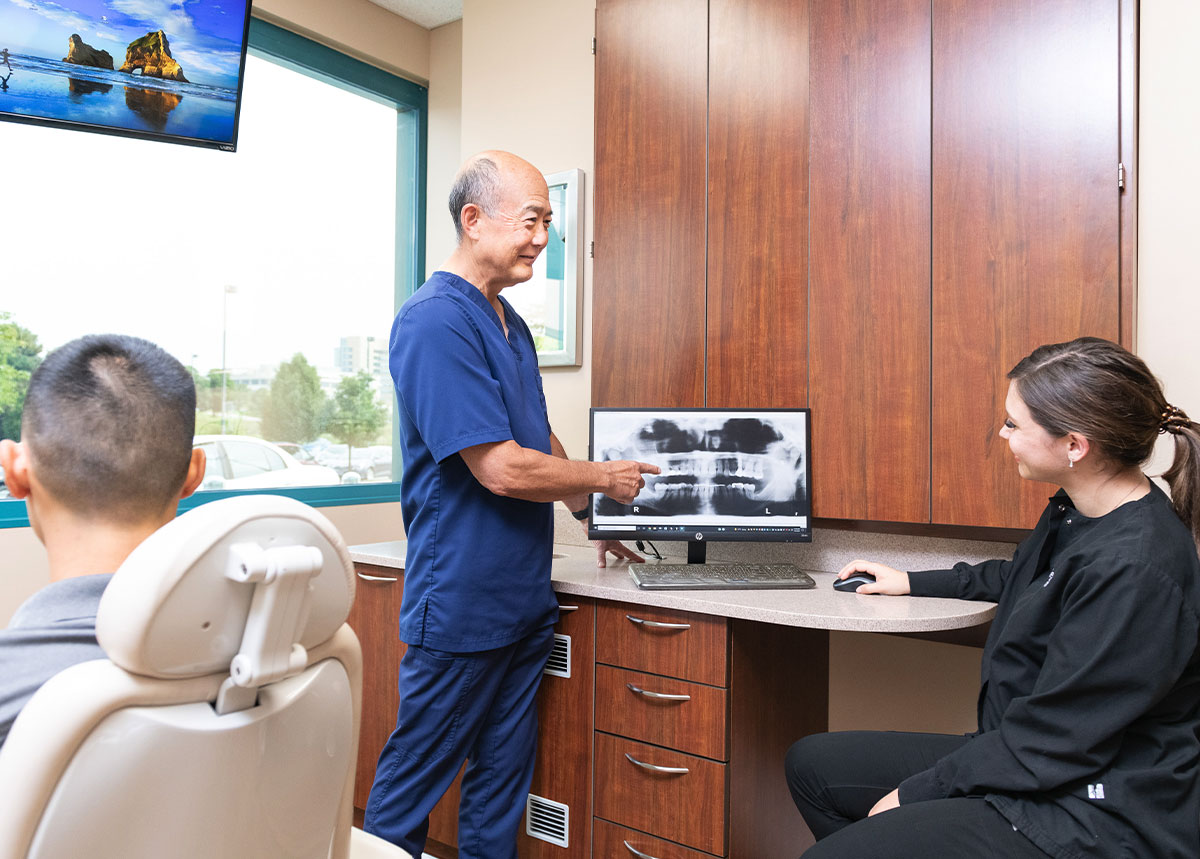 At Steve A. Sato, DDS, we offer a well-rounded list of dental services to provide top-quality care to our patients. In addition to general dentistry and preventive care, we're fully equipped to provide patients with restorative dentistry treatments designed to improve the appearance of your smile and restore and improve its health, form, and function.
What Is Restorative Dentistry?
Restorative dentistry is a branch of dental care focused on repairing and preserving a patient's natural teeth and replacing missing teeth to restore the original form and function of the patient's smile.
Restorative dentistry often combines treatments into comprehensive, customized treatment plans designed to meet each patient's unique needs.
Restorative Dentistry Treatments Available at Steve A. Sato, DDS
Dr. Sato and the rest of our dental care team offer a comprehensive list of restorative dentistry services, including:
Depending on your smile goals and your smile's current condition, you might require a combination of our restorative, general, and cosmetic dentistry treatments to achieve your ideal smile.
The length of treatment will depend on the type of care and the number of treatments needed to fully restore your smile.
Is Restorative Dentistry Right for Me?
Restorative dentistry can help patients whose smiles aren't in the same great shape they used to be — whether due to injury, disease, or a lack of dental care.
With a comprehensive restorative dental treatment plan, Dr. Sato helps patients get a smile that looks and works great! We recommend treatments to preserve the patient's natural teeth that can be saved and replace those that cannot be saved or are already missing.
Schedule a Restorative Dentistry Consultation Today
To learn more about restorative dentistry and find out if our restorative dentistry treatments are right for you, we welcome you to schedule a smile restoration consultation with Dr. Sato. He can talk with you about your goals, oral health history, and perform a thorough evaluation to recommend a personalized treatment plan designed to help you restore your smile, making it even better than before!