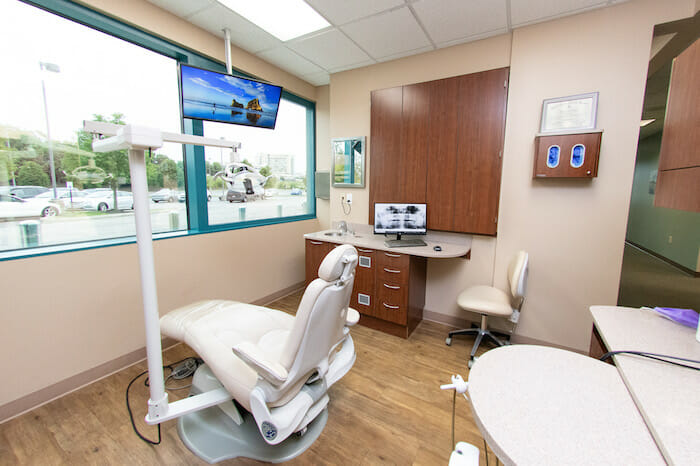 A damaged tooth not only affects the appearance of your smile, but the damage can change the shape of the teeth and how they function.
In these instances, the team at Steve A. Sato, DDS can discuss with you if inlays and/or onlays could provide a combined cosmetic and restorative dentistry treatment to restore both the look, feel, and function of your tooth.
What Are Inlays and Onlays?
Inlay and onlays are similar to dental fillings but restore a larger portion of the tooth.
An inlay fits into the center or groove of a molar, restoring its surface without extending over the tooth's cusp.
An onlay restores the entire surface of a tooth, including the cusps.
Inlays and onlays can be made from composite resin or porcelain materials that are tinted to match the surrounding tooth enamel. We typically recommend that patients go with custom-designed, pre-manufactured porcelain inlays and onlays because the material is much more durable than composite resin and the most natural-looking.
Why Do I Need an Inlay or Onlay?
Inlays or onlays are recommended for patients who have significant damage affecting the tooth's surface but not when the damage is so severe that it requires a crown.
You might need a dental inlay or onlay due to:
Significant tooth decay
Significant wear due to grinding or clenching
Serious chips, cracks, or breaks in your tooth
Injury
Dr. Sato can help you determine the right treatment to restore your tooth's form and function.
What's the Process of Getting an Inlay or Onlay?
The process of getting an inlay or onlay varies slightly depending on the material you choose. A composite resin restoration entails a process similar to getting a tooth filling. On the day of your appointment, Dr. Sato ensures that your tooth is clean and dry before applying and shaping the resin to resemble your natural tooth. The resin is set and cured while you're in the office, and we check to make sure your bite feels natural.
A porcelain restoration needs to be manufactured before it's placed. So, you will have an additional appointment to scan your teeth and order the porcelain inlay or onlay. Placement is similar to composite resin, but dental cement is used to fix the restoration to your tooth.
Cosmetic Dentistry and Complete Dental Restoration in Dayton
To learn more about inlays, onlays, and our complete list of restorative and cosmetic dentistry services available at our Dayton dental office, we welcome you to contact our office today. We can talk with you about your smile goals and help you determine the best treatments to meet your needs.