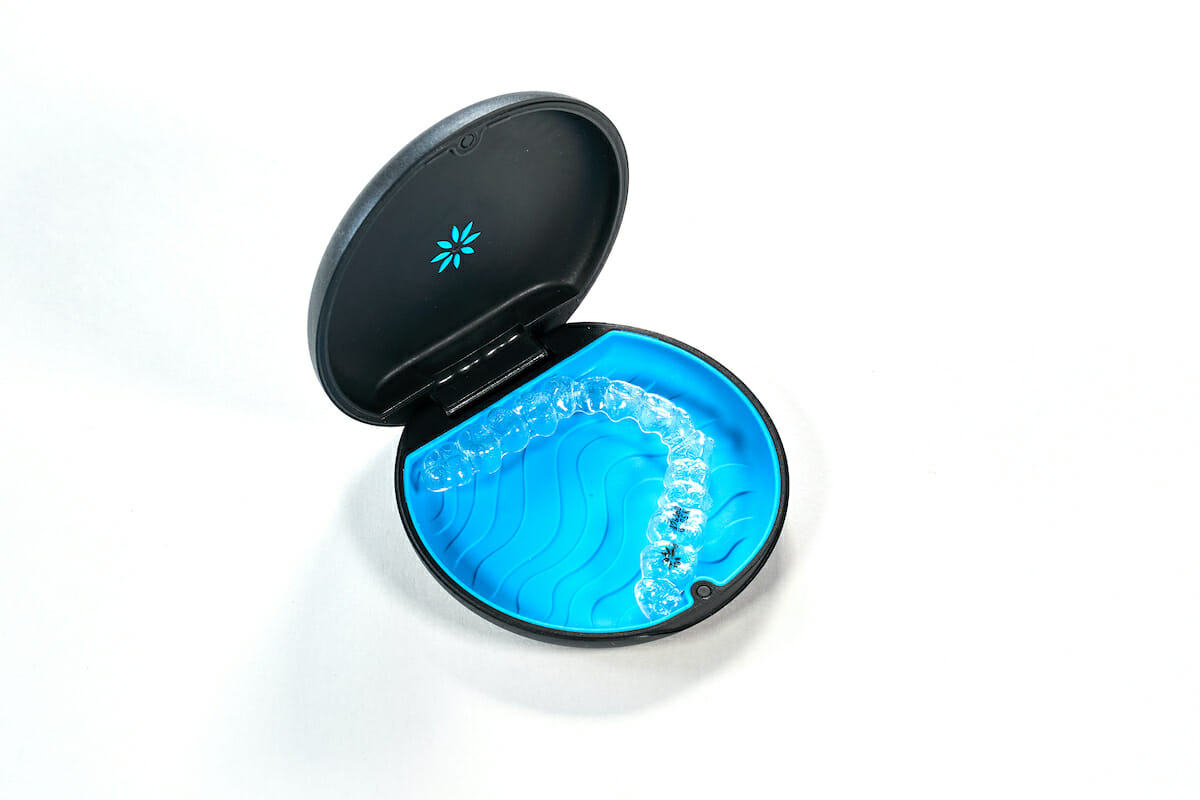 Having crooked teeth can be more than just an aesthetic concern; they can also be harmful to the health of your smile.
Misaligned teeth affect the way your teeth fit together when you bite down, leading to a problem called malocclusion. Malocclusion can result in many problems, including pain, bruxism, temporomandibular joint disorder, oddly worn teeth, and teeth that can be tough to clean properly. Malocclusion can also make it difficult to chew and speak.
At Steve Sato, DDS, our team is pleased to provide our patients with various options, including Invisalign, for getting a straighter, healthier smile that feels good inside and out!
What Is Invisalign?
Invisalign is a modern orthodontic treatment alternative to traditional metal braces. It offers the benefits of proper alignment that traditional braces provide without the drawbacks.
Benefits of Invisalign over traditional braces include:
Discreet, almost-invisible appearance
A softer surface eliminates the discomfort that wearing metal braces can have on the soft tissues inside the mouth
Easily removable at mealtimes so you can continue enjoying all of your favorite foods throughout treatment
How Does Invisalign Work?
Invisalign uses a series of clear aligner trays designed to gradually push your teeth from their current positions into the proper positions and alignment.
During your consultation appointment, a three-dimensional scan of your mouth is used to determine the current position of your teeth and the desired treatment outcome. Invisalign uses this information to manufacture a customized set of clear aligner trays and a personalized treatment plan specifically for you.
Each set of aligner trays is typically worn for about two weeks before moving onto the next set, and the average treatment can be completed in under six months. However, the total length of treatment and the number of aligner trays included in your treatment program depend on your desired treatment outcome and the distance your teeth need to move before achieving optimal alignment.
What Does Invisalign Treat?
Invisalign is typically recommended for treating mild to moderate orthodontic alignment concerns, such as:
Crooked teeth
Tooth gaps or spacing concerns
Malocclusion (open bite, crossbite, underbite, and overbite)
Is Invisalign Right for Me?
Invisalign can address a variety of problems with teeth alignment, spacing, and malocclusion. However, it isn't the right treatment for everyone. While it's recommended for addressing minor to moderate issues, more severe problems with malocclusion might be better addressed with a different type of orthodontic treatment.
Additionally, Invisalign is usually not recommended for treating very young patients because a successful treatment outcome depends on compliance with wearing the clear aligners for at least 22 hours each day. As a result of this and differences with a younger patient's still-developing jawbone, other types of orthodontic treatment might be more appropriate.
Get a Perfectly Aligned Smile at Steve Sato, DDS
If you're unhappy with the way your bite feels or how your teeth are aligned in your mouth, our team at Steve Sato, DDS welcomes you to schedule a smile makeover consultation with Dr. Sato. He can examine your teeth and talk with you about your smile goals, treatment expectations, and budget before recommending the teeth straightening treatment that we believe is best for you.
When it comes to improving the appearance and function of your smile, we offer a variety of cosmetic, general, and restorative treatments including Invisalign, Six Month Smiles, and more. To schedule an appointment with Dr. Sato, please contact our office today.